Step into a new kind of bathing experience.
Blending the best in safety, comfort and affordability.
Experience the KOHLER® Walk-In Bath, designed with you in mind and rooted in over 140 years of engineering expertise.
Our safe step-in, extra-wide door and easy-to-grip handrails keep you safe and secure as you ease in and out of your bath.
And our hydrotherapy and BubbleMassage™ jets create a spa-like experience, massaging your entire body as you soak.

Explore walk-in baths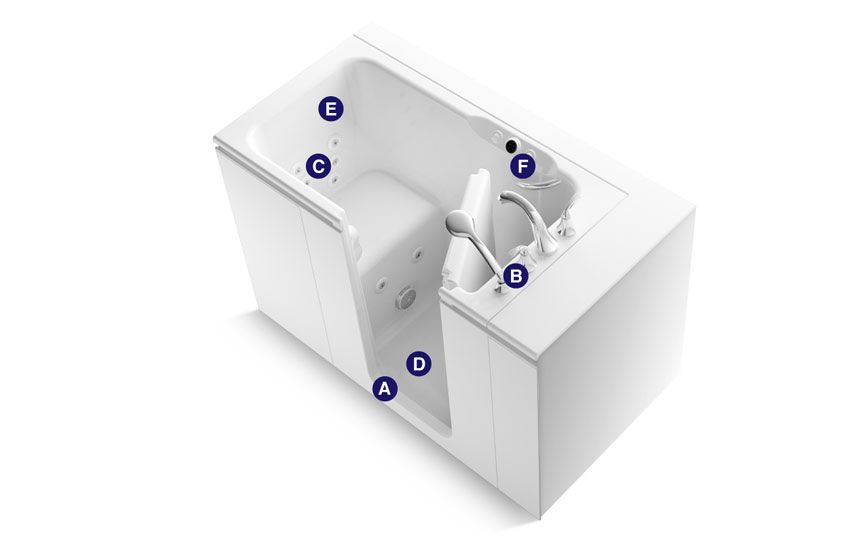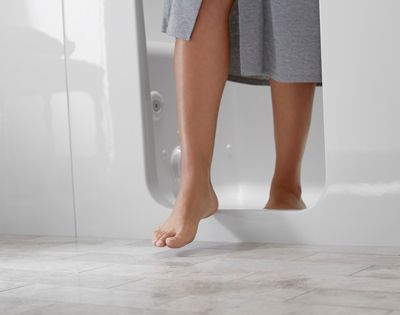 Ultra-Low Entry
A safe step into your bath, every time.
Features:
Easy, accessible bathing
3-inch safe step-in
Lowest step-in threshold available
Built-in handrails on door and sides
Slip-resistant surfaces for optimal safety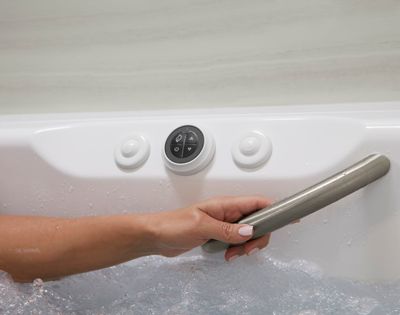 Handrails
Easy-grip handrails and grab bars for safer bathing.
Features:
Grab bar inside bath for stable transitioning
Indented handrail on rim of bath for secure movement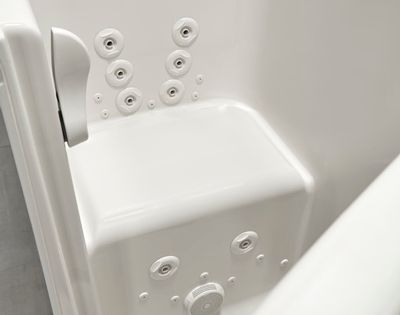 Slip-Resistant Surfaces
Step confidently into your bath with surfaces featuring extra grip.
Features:
Textured flooring
Eases transition from sitting to standing
Extra-Wide Door
Our bigger and better bath door is engineered for easy and accessible use.
Features:
Left- and right-sided options
Indented handrail on top for added grip
Easy-to-turn handle creates watertight seal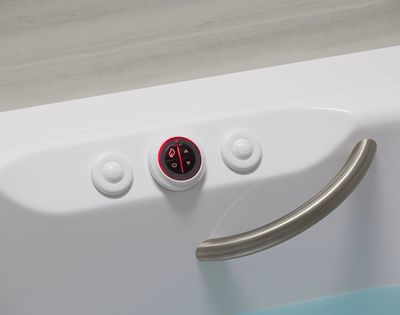 Control Panel
Comfort at the touch of a button.
Features:
Designed for easy reach
Adjusts heated surfaces and jets
Customize each feature to your preference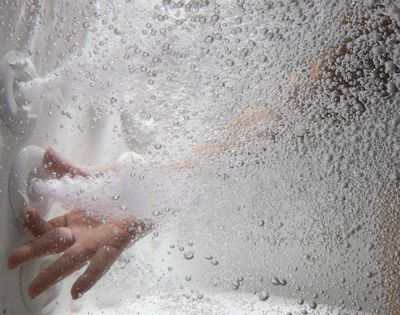 Hydrotherapy Jets
The soothing benefits of hydrotherapy create a spa-like experience.
Features:
Hydrotherapy whirlpool jets deliver powerful massage to the back, legs and feet
BubbleMassage™ air jets surround your body in thousands of tiny, invigorating bubbles
Move each jet independently for precise
positioning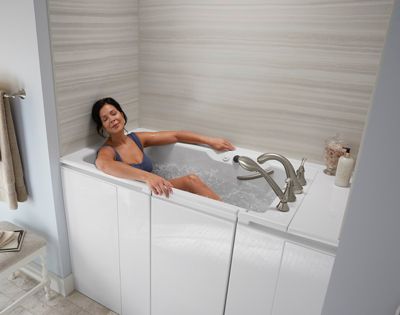 Bask™ Heated Surfaces
Keep your neck and back warm as the bath fills to help release the tension of the day.
Features:
Uses no more energy than a standard light bulb
Surfaces begin to warm immediately
Adjustable heat to complement the warmth of the bath water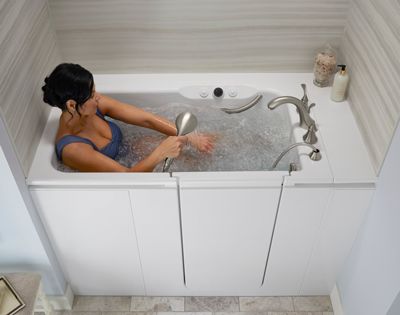 Multifunction Handshower
The ease of a shower with the comfort of a bath.
Features:
Gentle spray setting for sensitive skin
Easily maintain the water temperature and intensity with one-touch control
Sleek ergonomic handle
Retractable hose
Available in polished chrome or brushed nickel finish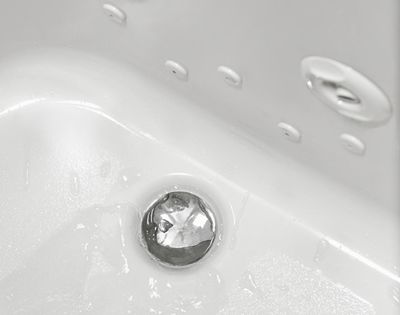 Fast-Drain Technology
Quick fill and drain times ensure a comfortable soak from start to finish.
Features:
Operate drain with accessible lever
Fast-Drain Technology minimizes waiting time
Ergonomic design of bath prevents standing water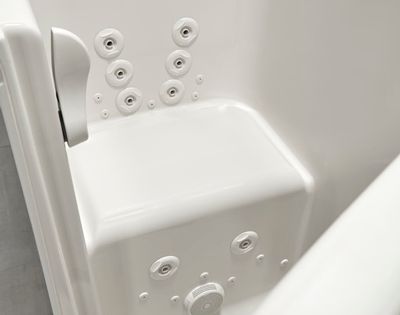 Bath Seat
The extra-wide seat of the walk-in bath is up to 30 percent deeper than most walk-in tubs on the market.
Features:
Extra-wide seat
30 percent deeper than most walk-in tubs
Designed for ideal reclining position
Features Bask™ heated surfaces
Grooves along the sides of the seat prevent pooling